Best Landscapers in Lexington SC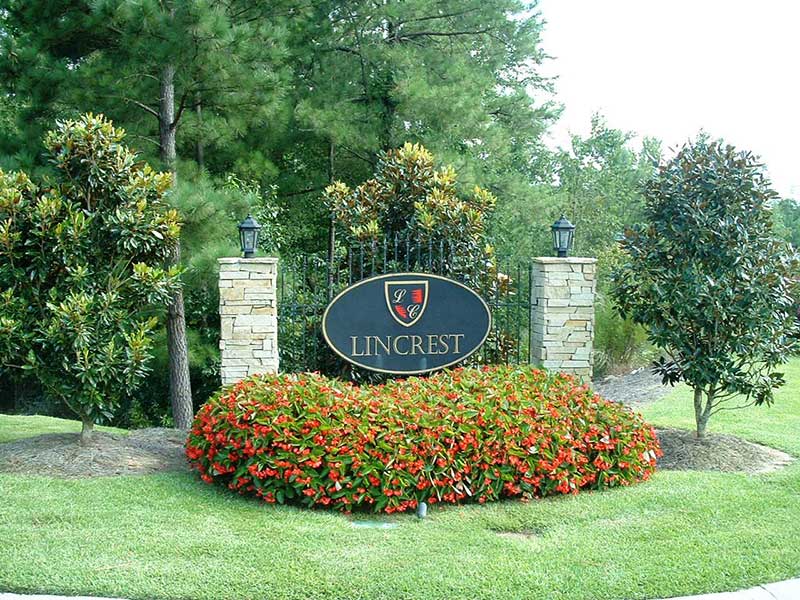 Gregory Landscape Services has been providing exceptional commercial landscaping services to Lexington SC including landscape maintenance, installation, and design. We can help you install hardscapes, irrigation, lighting, sod, and tree shrubs and flower beds. We will work with you and offer solutions to actualize your outdoor vision.
We also provide landscape maintenance with our landscape maintenance plans. Our plans include regularly scheduled visits, mowing & shrub trimming, tree pruning, leaf & debris removal, and much more! We pride ourselves in our attention to detail, professional demeanor, and quality craftsmanship. These are the reason for our countless long-lasting relationships with clients, both residential and commercial.
---
Don't Forget About Our Turf Management Program!
Our turf management program is designed to keep your landscape green and weed-free all year long. We do this by increasing the microbial activity in the soil during certain times of the year. During the spring, we'll apply pre-emergent which prevents most summer weed germination. We'll also provide weed treatment to kill any summer weeds that germinated while they were young. During the summer, we'll fertilize your landscape and continue to prevent weeds from germinating. Specifically, in our area of Lexington SC Crabgrass, Sedges and Kyllinga are germinating this time of year. During the fall, we'll apply a fall pre-emergent and fertilization, and when winter rolls around, we'll continue to monitor weeds.
Give us a call to learn about additional add-on services, and learn more about our 7-Step Program!
Irrigation Installation Lexington SC
Irrigation installation and design is our specialty here at Gregory Landscape Services. We install all of our systems using state-of-the-art products and professional service by trained landscapers. Installing an irrigation system is beneficial for your landscape because you're conserving water, eliminating concerns around whether or not each area is getting the right amount of water, and saving time! Not to mention, with a timed irrigation system, you'll be saving money as well!
If you are considering installing a new irrigation system in Lexington SC please give us a call to discuss the scope of your project!