Meet Our Team
The upper management of Gregory Landscape Services has over 50 years of combined experience in landscape, irrigation, turf maintenance, and business management. Each member of the team brings a different skill set and talent to our team. This makes us well-rounded and efficient in providing the best quality customer service and satisfaction.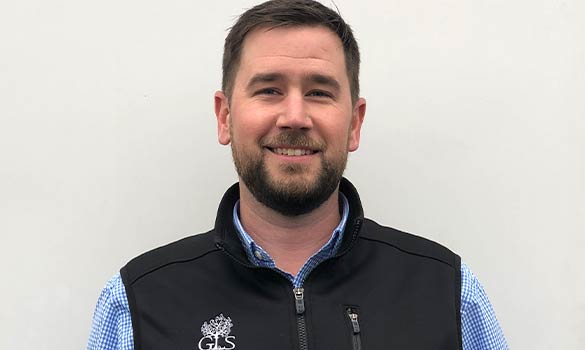 Ben Snyder, General Manager
Like a breath of fresh air, Ben Snyder joined Gregory Landscape in 2006. His calm demeanor provides the balance and steadiness needed to offset the personalities of each owner. Basically, Ben runs the show, serving as general manager and casting the deciding vote in major decisions so that they don't have to resort to paper, rock, scissors. He's also a rockstar when it comes to selecting the perfect spring flowers or landscape design. His diligent attention to detail keeps operations running smoothly, the office calm and organized, and maintenance properties looking exquisite. Ben has two sons and is married to his beautiful wife, Brooke.

Laura Izard, Office Manager
Formerly an elementary school teacher, Laura joined Gregory in 2021 in pursuit of a career change. She instantly asserted herself as an essential leader on our team. Laura does a great job with relating to all of our crew members. She has become somewhat of a mama bear at Gregory. Her role is Office Manager, although you may find her in the shop organizing tools on a pretty day. Laura thrives in order and structure and loves to label! Her initiative, work ethic and loyalty are second to none. Ben and Laura have been friends since childhood, which makes for a great administrative team. For now, Laura enjoys the single life with her dog, Daisy Mae.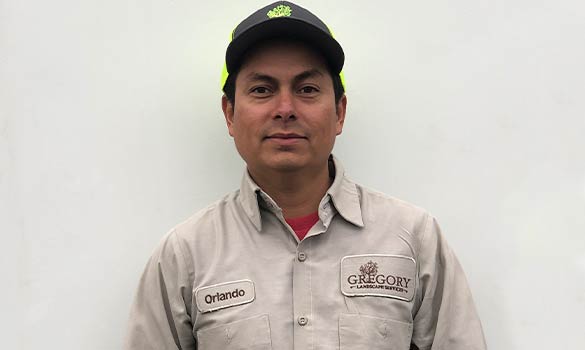 Orlando Rojas, Installation Specialist
A master on the machine. As our installation crew leader, Orlando is one of the best machine operators our eyes have beheld. He can take a flat piece of property and make the water run-off, or take a hilly piece of property and make it hold water! He is also like a human weather radar. He can smell rain coming when it's still hours away. Orlando is by far one of our longest tenured employees, and we are never letting him leave! He is as hardworking as they come, yet careful in everything he does. While he's still a bachelor with high standards for himself, some of his teammates are determined to find him his lucky partner one day!
---