Meet Our Team
The upper management of Gregory Landscape Services has over 50 years of combined experience in landscape, irrigation, turf maintenance, and business management. Each member of the team brings a different skill set and talent to our team. This makes us well-rounded and efficient in providing the best quality customer service and satisfaction.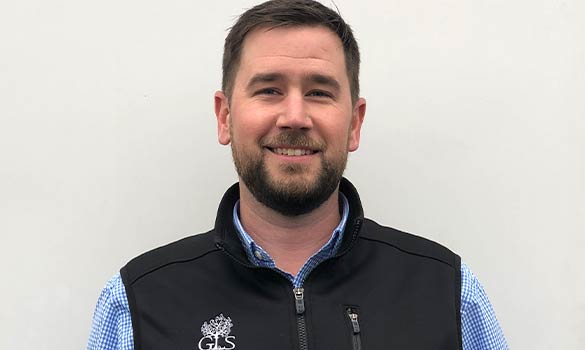 Ben Snyder, General Manager
Like a breath of fresh air, Ben Snyder joined Gregory Landscape in 2006. His calm demeanor provides the balance and steadiness needed to offset the personalities of each owner. Basically, Ben runs the show, serving as general manager and casting the deciding vote in major decisions so that they don't have to resort to paper, scissors, rock. He's also a rockstar when it comes to selecting the perfect spring flowers or landscape design. His diligent attention to detail keeps operations running smoothly, the office calm and organized, and maintenance properties looking exquisite. Ben has two sons and is married to his beautiful wife, Brooke.
---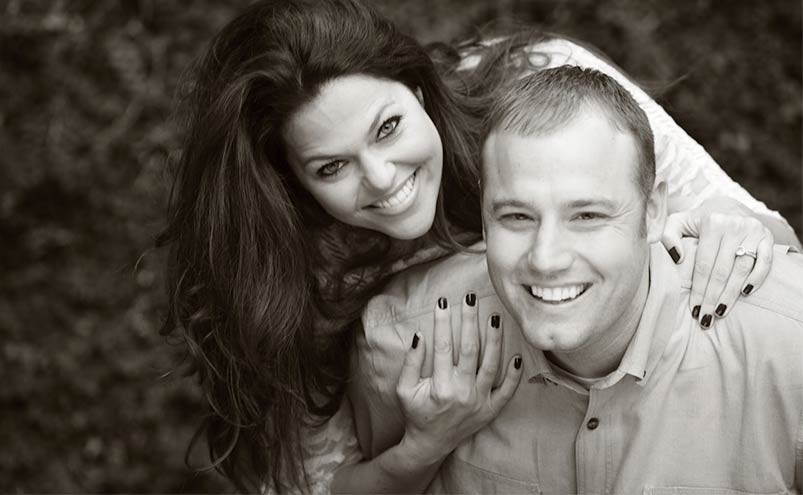 Rhett & Bethany Kellis, Owners
During the first three years that the Kellis' owned Gregory Landscape Services, revenues tripled. Each owner played an important role in the growth and development of the company. Rhett has a passion for selling with his quick wit and sense of humor. He hopes to one day earn the title of company mascot. Rhett is also a masterful problem solver and is called in to consult on operations strategy occasionally.
Bethany, being the astute business person that she is, tries fiercely to keep Rhett out of the office so that people can actually get some work done. She serves as financial manager and strategy consultant. With her keen intuition, it is easy for her to know the best people to keep on staff and in what positions they will be most effective. Bethany abhors loud noises and parallel parking. She loves to travel but ironically would rather be home than anywhere else in the world. Strong-willed and determined, she has no problem rolling with the boys.
Together, Rhett and Bethany have 2 beautiful girls and one other baby - Gregory Landscape Services. They have a passion for excellence, and would love for you to join their list of satisfied clients.
---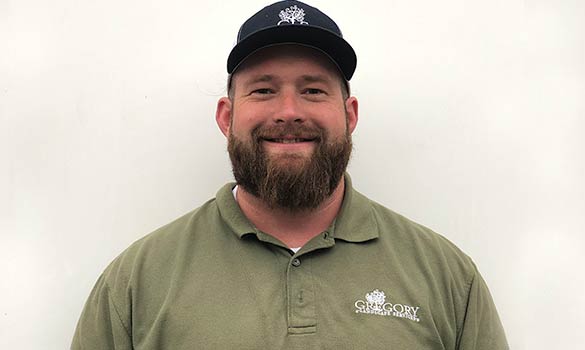 Jacob Crawford, Operations Manager
Jacob is the newest member of our management team, but he has made such a quick impact that it feels like he has been here much longer. Jacob is our operations manager over the maintenance division. One way to think of Jacob is like a hard-shell taco. On the outside, he is all man, confident and burley. On the inside, he is compassionate and fun loving. All of these qualities make him an excellent manager. He demands the best from his men; however, he is very approachable by clients. His diverse background makes him knowledgeable in many things, and he is a great asset to our team! Jacob and his beautiful wife, Annie, recently became new parents to a strapping baby boy!
---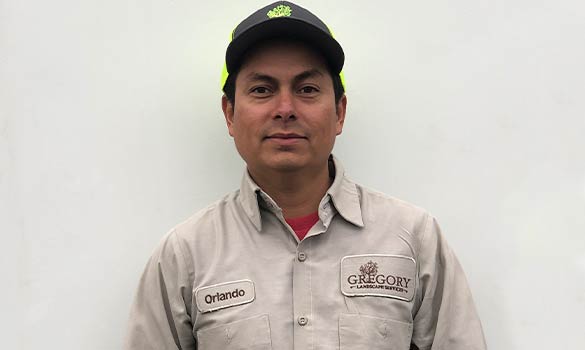 Orlando Rojas, Installation Specialist
A master on the machine. As our installation crew leader, Orlando is one of the best machine operators our eyes have beheld. He can take a flat piece of property and make the water run-off, or take a hilly piece of property and make it hold water! He is also like a human weather radar. He can smell rain coming when it's still hours away. Orlando is by far one of our longest tenured employees, and we are never letting him leave! He is as hardworking as they come, yet careful in everything he does. While he's still a bachelor with high standards for himself, some of his teammates are determined to find him his lucky partner one day!
---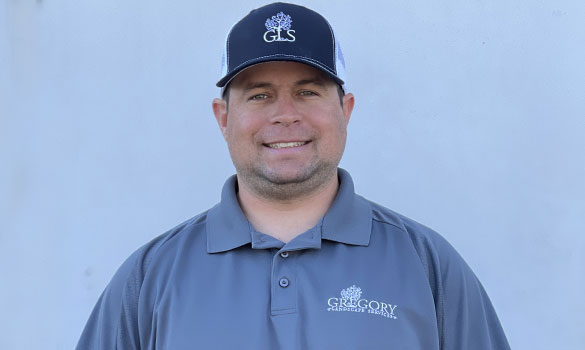 Mitch Craps, Operations Manager
We are excited about the homecoming of Mitch back to our team! Mitch worked for Gregory back in his high school days and we always loved his work ethic. We were finally able to entice him to come back and be a key player in our bigger vision. Mitch oversees our operations for both our Turf Division and our Enhancement division. His quality work will be everywhere as we become a leader in the turf care industry. Mitch is a surf and turf master as he enjoys competitive fishing when he is not perfecting your lawn. Mitch has a young son and daughter and a lovely wife, Misty, who keeps them all in line.